The Food Photographer of the Year Award was created in 2011 with the aim of choosing the best food images. Professional and non-professional photographers dispute their creativity and the result could not be more incredible.
If you think that food photographs are all the same, this series will present you with a rich universe and ready to be explored.
With several categories, the award explores in a creative way the cultural and social role of food in society. With surprising images and unexpected angles, the photographs show the daily relationship that man has with food.
The great winner of 2019 was the Chinese photographer Jianhui Liao, who introduces us to a village and its villagers eating noodles in the Chinese province of Shexian.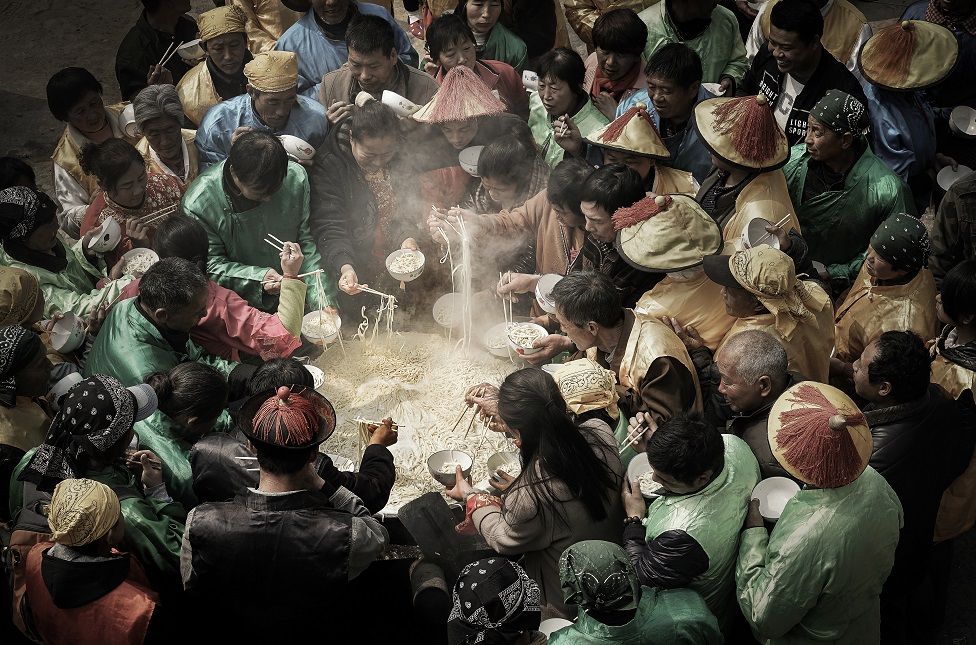 Sponsored by the apple brand – Pink Lady, the winning images will be displayed at an exhibition at the Mall Galleries in London.
Check it out: