Travel blogger Tupi Saravia has over 283,000 followers on Instagram. Presumably, a few of them are clouds.
Jokes aside, the social media influencer was recently brought under the spotlight after eagle-eyed Twitter users, including Matt Navarra, former Director of Social at The Next Web, pointed out that the very same clouds were "spookily" popping up in several of her outdoor shots.
"She's able to influence consumers and weather patterns," one user tweeted. "It's actually the clouds' Instagram account," teased another.
The Buenos Aires-based blogger was astounded at the attention, telling that she couldn't believe "how far it went," adding laughing-crying emojis in her email.
"I really don't see the big deal [here]," she said, stressing that she "never lied" about editing her photos and followers were "always aware" about which software she used.
Saravia detailed that she frequently uses a free photo-editing app named Enlight Quickshot, which comes with a cloud filter called 'Sky Control'. While there are several cloud patterns in the app, she is partial to one.
The blogger even recounted being "the first one" to joke that the clouds "are following me around the world."
"I haven't done anything wrong, and it was never my intention," she defended.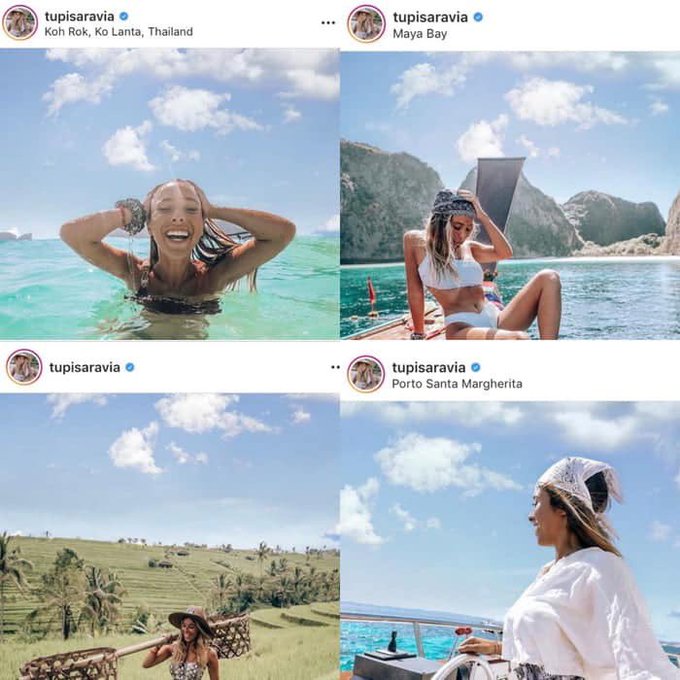 And here… pic.twitter.com/tIZf4sq60s

— Matt Navarra (@MattNavarra) August 28, 2019
And here… pic.twitter.com/tIZf4sq60s

— Matt Navarra (@MattNavarra) August 28, 2019
Those clouds are loyal followers ☺️

— Alexis Coste (@LeSocialoMedia) August 28, 2019
It's actually the cloud's IG account

— Agustin Serrate (@AguSerrate) August 28, 2019
She is an argentinian influencer (this tweet is so copied), she stated a HUNDRED times that she edits her photos, she even showed how and what app she uses, quickshot.

— riverparatodos98 (@riverparatodos2) August 28, 2019