A new restaurant is offering an experience for people who enjoy being spoon-fed, quite literally. Here, diners need not practice table manners as they get to enjoy their meals without using their hands.
It is no wonder that the restaurant is named Hands Off! The pop-up concept will run from 11 to 14 June in London, and is inspired by a Bangkok tradition where hosts go the extra mile to honor their guests.
Waiters send food into customers' mouths using chopsticks, and even hold glasses to their lips so that they can sip without touching any tableware.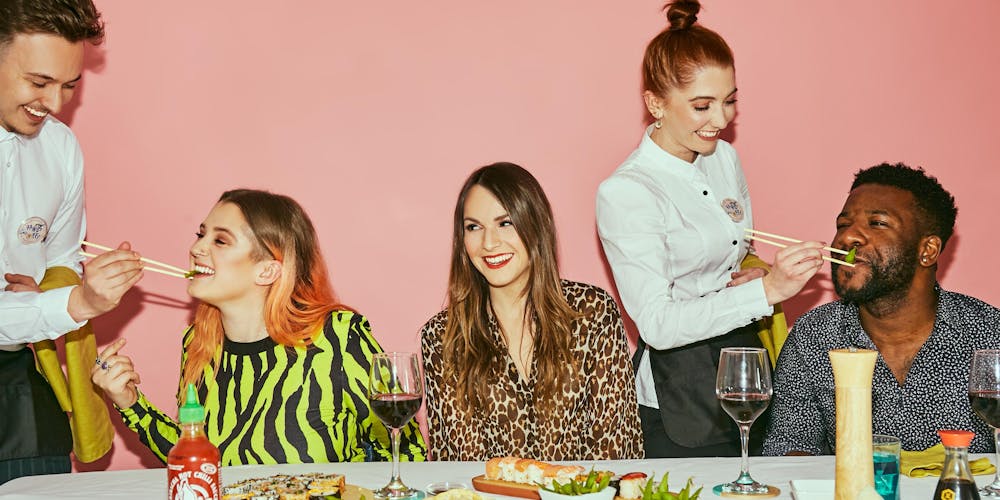 The meal comprises a sumptuous menu created by partner restaurant 
Feng Sushi
, including a Japanese version of a Chinese "mock" duck, salmon, vegetarian rolls and Japanese omelet nigiri, among others.
Mouthwatering Japanese desserts like the chocolate and strawberry mochi (rice cake) will also served.
Those interested in eating without lifting a finger can get the tickets here for £20 (US$25.39) per person. All proceeds will go to charity organization Mary's Meals, which provides free meals for impoverished children.