Dubai's Museum of the Future is poised to be a global architectural icon. The sheer landmark resembles an eye that overlooks not just the iconic Emirates Tower aside it, but also Dubai's cityscape.
The stainless steel "eye" is actually shaped like a ring, and is adorned with Arabic calligraphy.
The stunning design has already won numerous awards ahead of its opening next year, such as the Best BIM Project, Best Public Category Project and Winner of the Online Voting, according to Tekla.
Its interior is expected to be as revolutionary, and will showcase explorations of technology that will hopefully impact the future.
The Museum of the Future is a project by the Dubai Future Foundation, led by Dubai ruler Sheikh Mohammed bin Rashid Al Maktoum. It will be dive into issues such as healthcare, climate change and food security, and how technology can be part of the solution.
Executive director Lath Carlson tells CNN that he has always resisted the convention of museums keeping exhibits behind glass. As such, three of the seven floors of this establishment will be offering "more like theatrical experiences than a typical exhibition."
Shaun Killa, head of architecture firm Killa Design, also informs the publication that this is the most ambitious project he has ever worked on, as it requires the use of 3D printers and sophisticated modeling tools to make the outer shell appear seamlessly smooth. Environmentally-friendly materials were also employed to build the structure.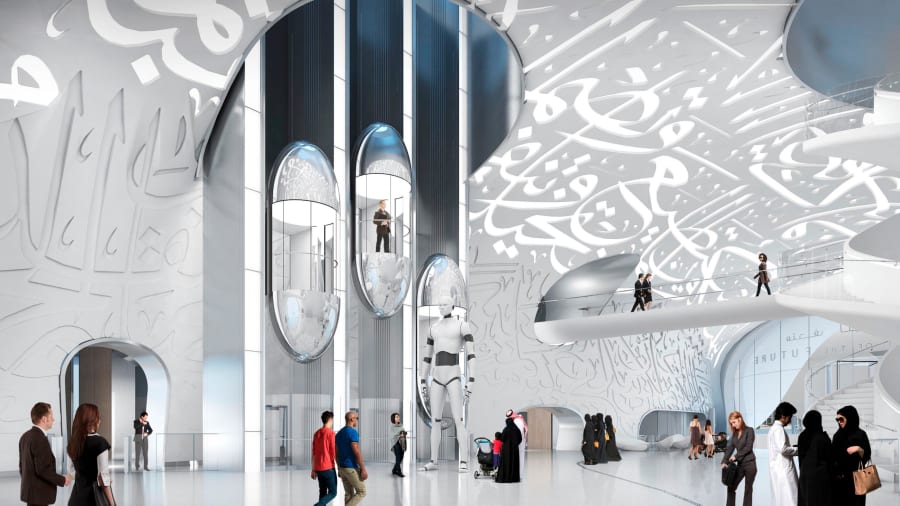 The soon-to-be icon will also be a highlight of Dubai's Expo 2020. Museum lovers can find out more about the architecture here.